From the official White House photographer Pete Souza.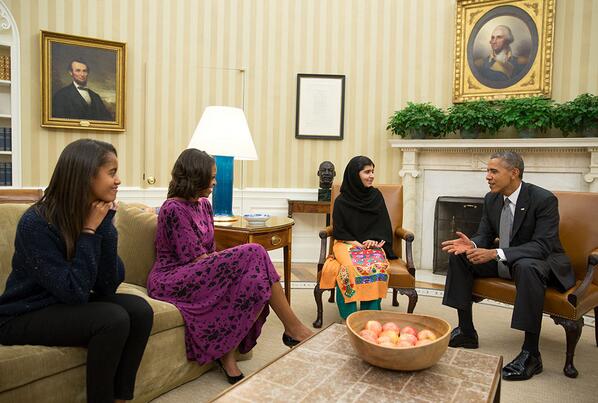 The President, The First Lady and Malia Obama meet in the Oval Office with Malala Yousafzai.
I understand why The Nobel committee chose who they chose for the Peace Prize but I was hoping this brave young woman would have been chosen. She has made such a difference, hopefully she will be able to continue to fight for the status of women and young women through out the world.