It looks like a rout for the Mayor of New York City. In it's final pre-election poll
NBC4 New York and The Wall Street Journal
show a 65% - 24% lead for Democrat Bill de Blasio over his GOP opponent Joe Lhota. Which is an improvement for Lhota in a previous poll he was at 22%, de Blasio's numbers have not dropped.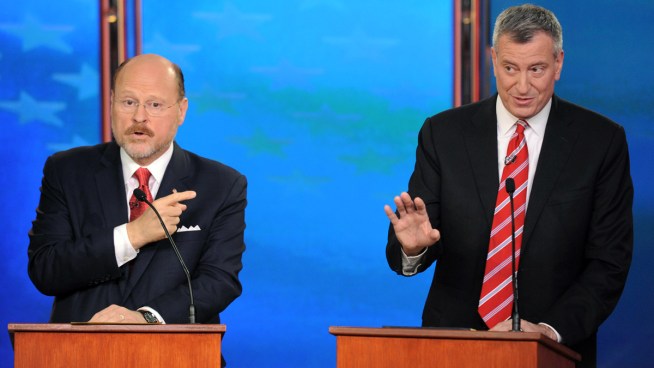 After 20 years out of Gracie Mansion and the last 12 no one living there at all the Democrats are poised for a return with historic numbers.
Mr. de Blasio leads in all categories and with all segments of the voting public and in every borough; even Staten Island.
Bill de Blasio has run a nearly flawless campaign peaking at the right time before the primary and he has taken that momentum and built a 41 point lead that he has held since the day after the primary.
In January he will enter office with enormous good will which he will need to address the many problems Michael Bloomberg is leaving behind.
.